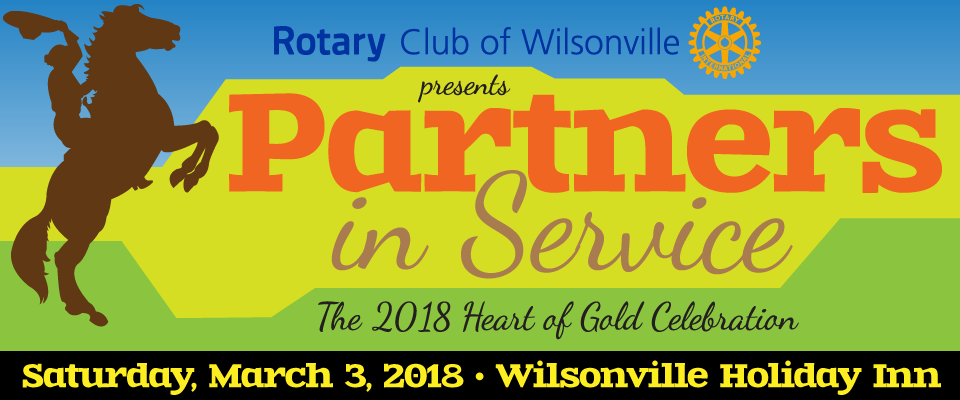 SAVE THE DATE for the 2018 Heart of Gold Celebration. We will have a Western theme this year, so break out your finest cowboy or cowgirl garb — hats, boots, denim, bandanas, flannel and belts. Chuckwagon fare will be on the menu. Tickets are going on sale soon!
As always, we'll be celebrating Wilsonville's finest volunteers — our "Partners in Service," if you will. One will be announced as the newest Wilsonville First Citizen. (Click here to see who has won previously.)
If you'd like to nominate someone for the award, visit http://www.wilsonvillerotary.com/nominate.